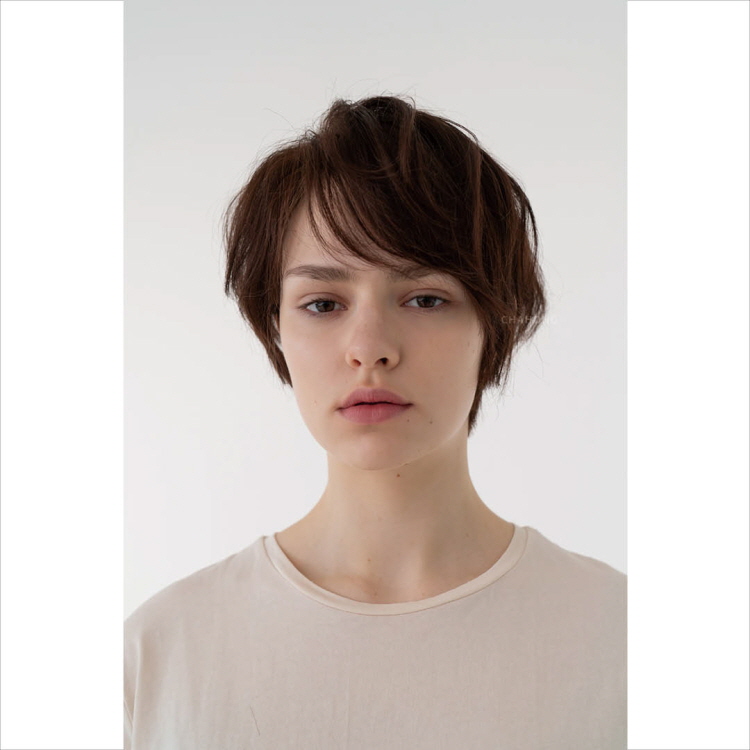 LEAF PERM은 Under-cut 형태의 디자인을 위해 길어진 Fringe 부분에 흐르는 듯한 S-curl을 형성한다.
Neutralization을 진행할 때는 반드시 Crest Line의 Rod를 제거하여 자연스러운 Shape을 연출한다.
LEAF perm is characterized by Designing flowing S-curl on long front hair for Under-cut design.
In particular, upon Neutralization, make sure to remove Rods on Crest Line to design Shape.
为了Under-cute形态的设计,其核心是把留长的刘海部分设计成S-curl。
特别是Neutralization时,一定要去除Crest Line的Rods,演绎出自然的Shape。